SETE is located in the Herault region, between two strips of water, the Mediteranean Sea and the Etang de Thau.
Intersection of major axis routes, highways (A7-A75), ferries and railway lines, 20 minutes by car from Montpellier and Beziers, 1 ½ hours from Paris by plane, SETE is in the heart of the region's economic life.
Its busy port and tourist activity make it an incomparable part of Languedoc Roussillon.
SETE is also known for its dreamy climate with a yearly average of 2690 hours of sunshine and an average temperature of 14.7 C.
SETE is also known for its 24 km. of sandy shoreline in a protected natural site
SETE, finally, is known as the city of artists such as Georges Brassens, Paul Valéry, Jean Vilar, Hervé Di Rosa, Robert Combas…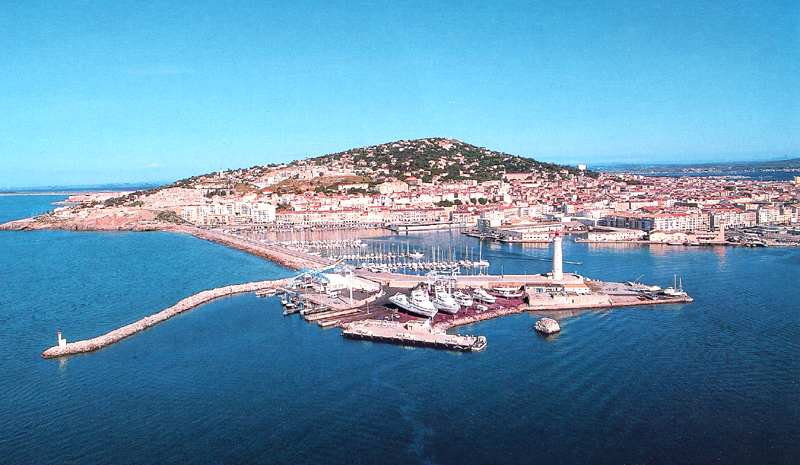 BY TRAIN :
2h from Lyon, 3h30 from Paris, 4h from Geneva. The TGV goes direct from Sète to Montpellier, Marseille and Paris. : http://www.sncf.fr
BY PLANE :
Montpellier Méditerranée is at 30 minutes from Sète
There is only 1h30 from London and Francfort !
Londres et Francfort sont à 1h30 de Montpellier !
Flights :
Airport of Béziers Cap d'Agde is at 45 minutes from Sète.
Flights :
Bristol (GB), Copenhague, Odense (Danemark)
Renseignements : www.beziers.aeroport.fr